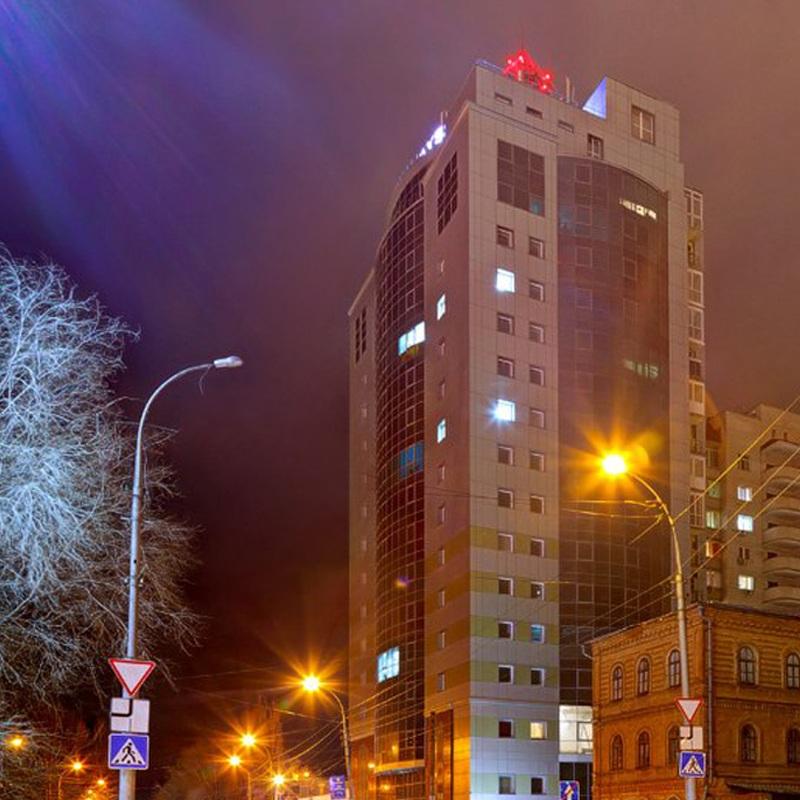 ESTABLISHMENT OF THE MANAGING COMPANY

EUROTANKWORKS
For the purpose of coordination of fabrication, engineering and construction branches of our business in 2012 we established the Managing Company and a corporate brand EuroTankWorks. This company is the holder of all licenses, approvals and authorization documents.
For the customers comfort we assembled a team of professional Project managers who control execution of each order on all stages.
Goes on the development of Engineering Design Department. We were fortunate to hire the best industry experts and delved into a specialization of designing of oil tank farms and tank batteries.
In the first year, the Company takes part in the installation of high-pressure gas pipelines at the Stepnovskoye Underground Gas Storage Facility (Gazprom, Russia).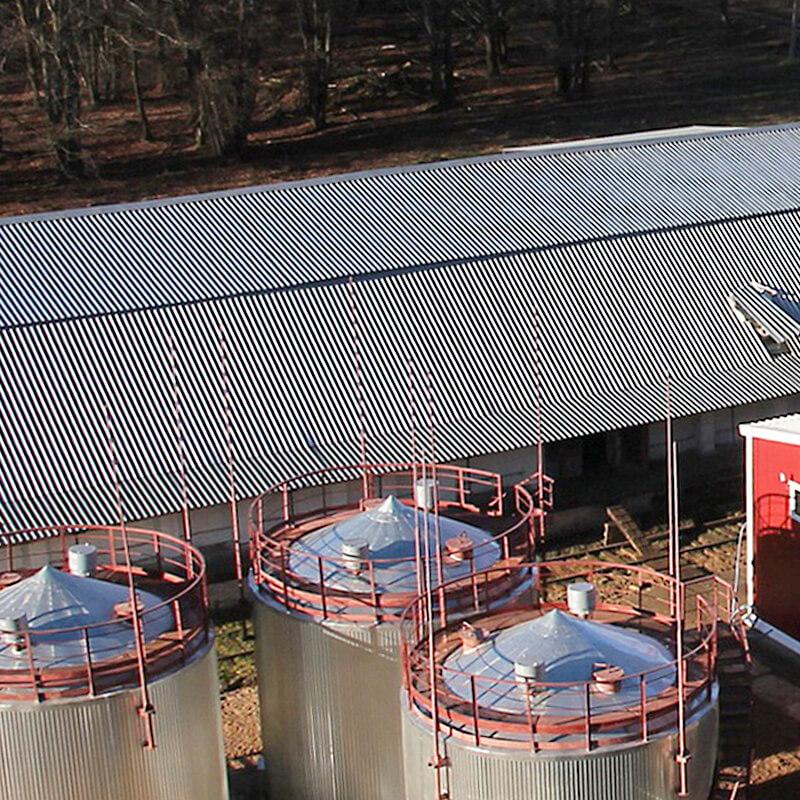 TANK FARMS TURNKEY
Active access to the Russian market with the service of "turnkey" construction of tank farms - from the project to commissioning.
A tank farm was constructed in the Smolensk region for the Oilseed Processing Plant.
In the village of Sorum, tanks for drinking water were erected.
In the Penza region, we built a fuel storage tank farm for Wärtsilä, the world leader in the market of power and marine equipment.
Contracts for such companies as RZD-Stroy, Gapromneft-Aero, Olympstroy, and IC RusVietPetro were successfully completed.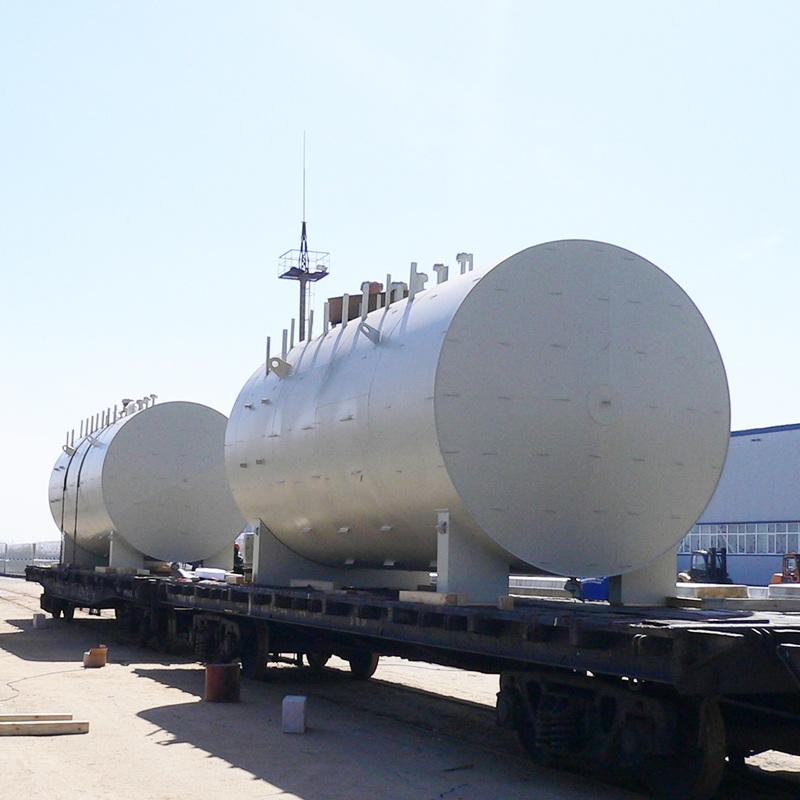 ENTRY INTO INTERNATIONAL MARKETS
From 2013 to the end of 2015, we increased 4 times the share of export supplies of tanks and equipment in the total portfolio of contracts.
The main export destinations are Uzbekistan, Kyrgyzstan, Kazakhstan and Turkmenistan.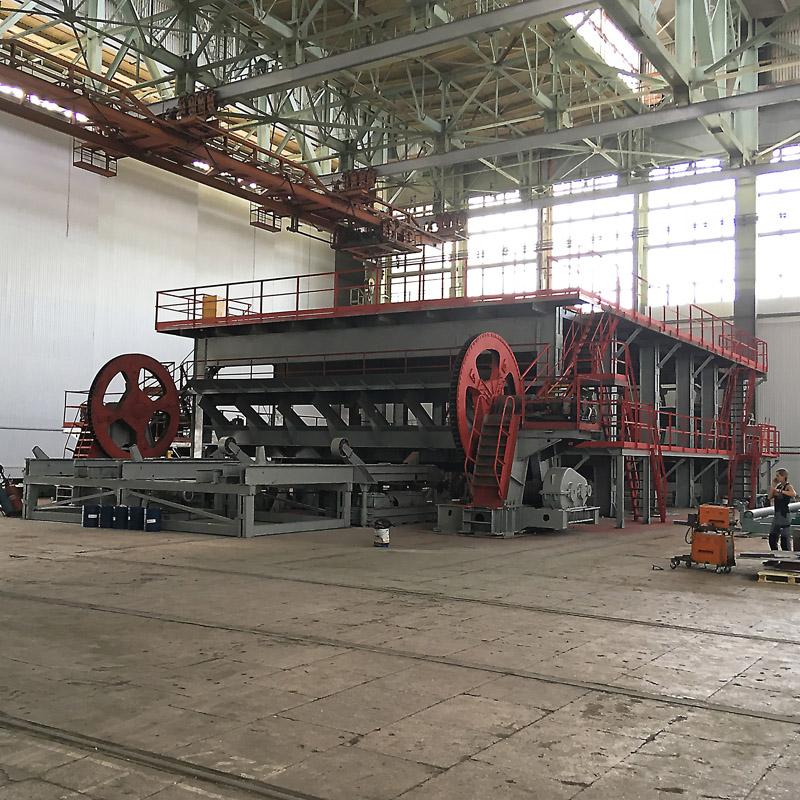 Opening a new tank workshop
In 2016, a new workshop for the production of vertical tanks was launched. The plant is located on the territory of the former Aircraft factory, ideally suiting for industrial production.
A two-tier coiling stand was purchased. The necessary equipment was purchased, including a longitudinally planing & milling machine for processing sheet metal edges, a plasma cutting unit and automatic welding machines.
Further development takes place in the Design Department. In 2016 a large transshipment tank farm was designed in the Russian Far East in an area with a seismicity of 9-10 degrees. Also 5 design projects of oil depots in central Russia were carried out.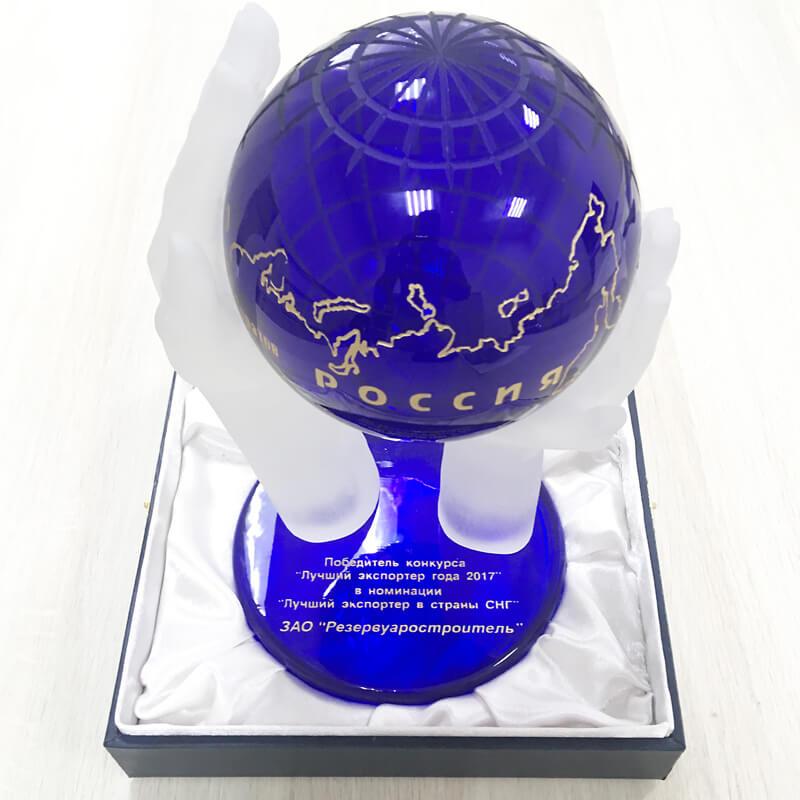 BEST EXPORTER 2017
In 2017, our company won the Best Exporter of 2017 competition.
A competition to determine the enterprises of the Saratov region, Russia, the leaders in terms of exports of its products, is annually held by the Saratov Ministry of Investment Policy in conjunction with the Chamber of Commerce and Industry.
Our company received an award in the nomination Best Exporter to the CIS countries.
The awards were presented by Vadim Oykin, Deputy Chairman of the Government of the Saratov Region, Alexei Antonov, President of the CCI and Oleg Galkin, Head of the Regional Ministry of Investment Policy.