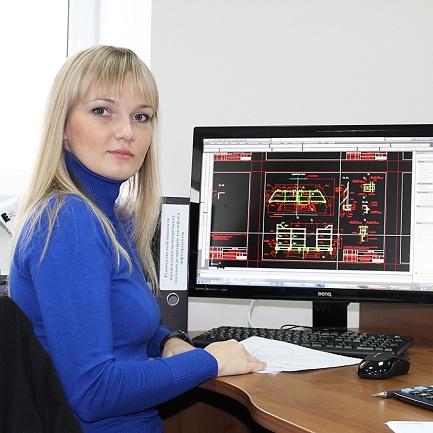 Engineering design
department
It offers the following types of service:
- Engineering design of tank farms and storage plants – creating project plans for construction of new sites as well as reconstruction of the ones, already in operation
- Preparing design projects of metal framework and detailed metal framework for customers, who order tanks and other products of our company.
Our main distinctive feature is to be seen in keeping our approach close to practice. As our company, producing the basic tank farm equipment itself, provides the construction and assembling on turnkey basis, our specialists are well informed and experienced in choosing the really effective type of equipment, technologies that have proved to be appropriate in the Russian conditions, as well as in avoiding difficulties at the stages of construction and the following operation of the unit.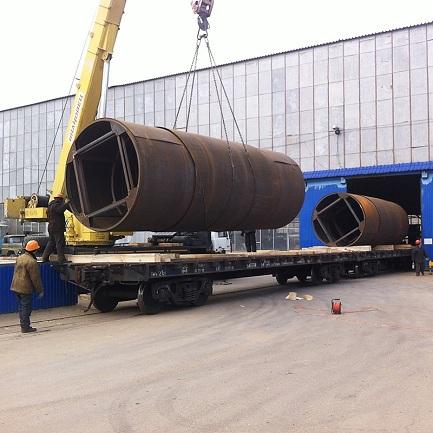 Tank production enterprise
Our tank manufacturing site is fully equipped for production of:
- Vertical steel tanks of 100 m³ to 50,000 m³ loading capacity, produced by either coiling or plate-by-plate method. Coiling machine and automatic flux welding are used in the course of production.
- Horizontal steel tanks, storage tanks. Production process is fully automatically operated, with the use of columned welding keys and Lincoln Electric welding equipment, which ensures ideal quality of welding joints.
- Silos and storage bunkers for bulk stock and construction materials. These may be produced in the form of either coiled work pieces or finished units, depending on the type of construction framework.
Tank production enterprise EuroTankWorks is also equipped with the mechanical metal processing facility. We ourselves produce manway plates, fitting pipes, formed parts for tanks and storage units, thus reducing the final cost of the finished item for the Customer.
We deliver our products all over the world. We use automobile transportation to deliver tanks within central part of Russia (self-owned and rented trawls, trailers), while railway is used for further distances. Loading to platforms and open wagons is performed at the plant site, having its own branch railway line.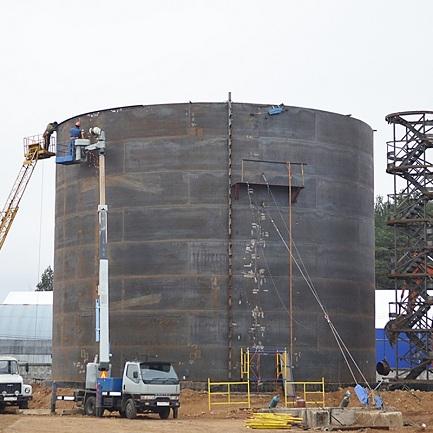 Construction and assembling
department
Our construction and assembling department offers professional vertical tank installation, assembling pipelines, corrosion-preventive procedures for metal frameworks, general construction works. We take full responsibility for construction of tank farms on turnkey basis. All permissions and licenses are available.
Construction and assembling management team has been developing for more than 10 years, gradually increasing the number of engineer and technical specialists, welding and assembling operators, the range of construction machines, making up a full set of modern welding equipment and instruments, expanding the departments of technical support service and technological control.
At present our company has a really mobile construction and assembly structure, compared to a big number of enterprises that have simply bought the necessary permissions and licenses.
Our construction and assembling team operates throughout Russia, the CIS and Europe. Our teams are fully transportable and absolutely self-supporting at any construction site.